you've come to the right place!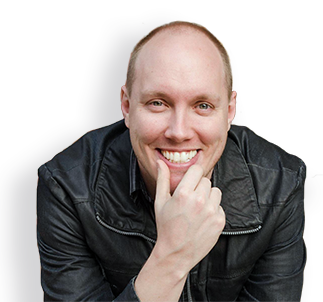 The Story of ME
2001 – I began exploring graphic design in college.
2004 – My love of collaboration and story took me to the graphic novel field as a writer and later editor and art director.
2011 – After scripting and publishing for years, I returned to college to pursue anthropology.
2015 – At Splitpeak design I worked my way up from junior designer to become our lead interaction designer and was soon promoted to project manager.
2018 – Pursued user experience as a career field in earnest.
Where I am now
Looking for new challenges to expand my skill set as well as hone my craft in an environment where I can combine my fondness for collaboration and my 8+ years' experience in gathering and translating user data into attention-getting actionable design solutions.
.
"David… has proven himself as a strong workhorse, communicator, interactive designer, and project manager throughout. He has exceptional skills when it comes to understanding complex digital applications and identifying the root cause of a problem that he finds creative design solutions to."
"I can not speak highly enough of David and his work. It has been a fantastic experience collaborating with him. David helped to design and create our small law firm's website years ago… he is able to explain technical issues in a way that a layperson can understand. Our website turned out beautifully and ranks highly for performance."